Page 3 of 5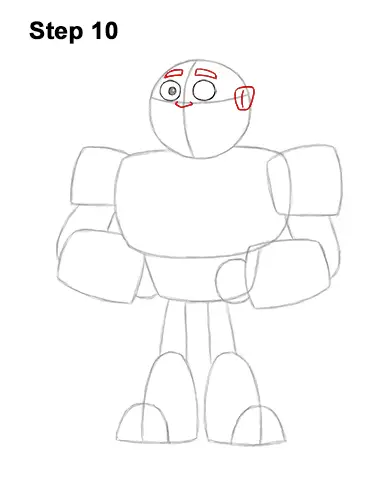 Step 10: Above each eye, draw a small, rectangular shape for the eyebrows. Curve the shapes of the eyebrows. Place them close to the top edge of the initial circle. Where the guide lines intersect, draw a small, V-shaped line for Cyborg's nose. On the right side of the head, draw a small, square-like shape for the ear section. Make the top part wider than the bottom. Draw a small line inside for extra detail.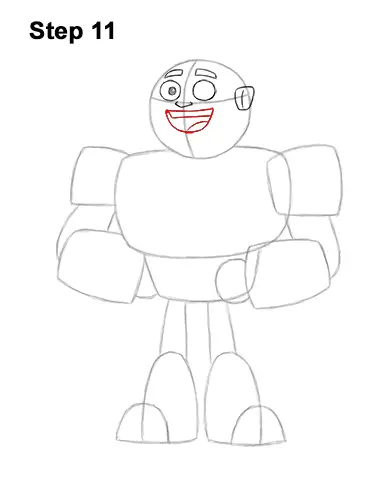 Step 11: Below Cyborg's nose, lightly sketch a shape that's similar to the letter D on its side for the mouth. Leave a big space between the mouth and the chin. When you get the shape right, darken the lines. Inside the mouth, draw a line at the top for the row of teeth and a line at the bottom for the tongue.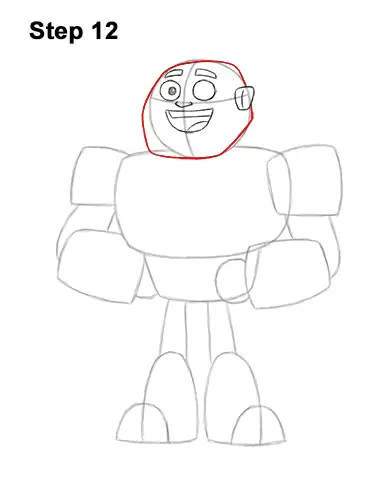 Step 12: Use the initial circle as a guide to draw the rest of this Teen Titan Go character's head. Follow the path of the circle as you draw the head but make the shape blockier. On the lower, left side, extend the line farther to the left and make it more angular for Cyborg's big chin. Make the bottom of the head flatter. Add an angled line on the right for the strong jaw. Make the right side of the head flatter too. Don't overlap the shape of the ear piece.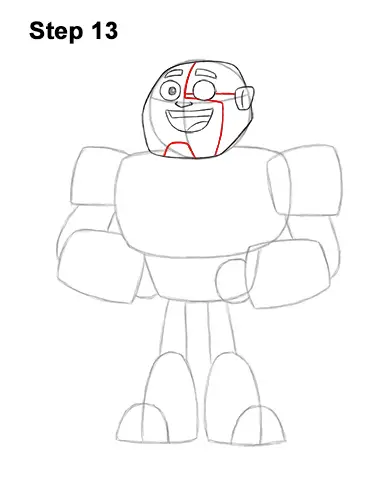 Step 13: Darken the top part of the initial vertical line to separate the metallic section on Cyborg's head. Angle the line under the eye and then back down to the right of the mouth. Add another horizontal line near the bottom of the right eye but don't overlap the eye. Draw a small square-like shape on the chin for another metallic piece.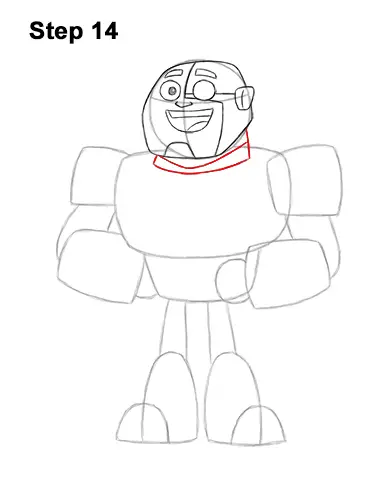 Step 14: Under the head, lightly sketch the neck using three lines. Use two short lines for the sides of Cyborg's neck and a long line for the bottom. When you get the shape right, darken the lines. Draw a long, curved line inside the neck for extra detail.