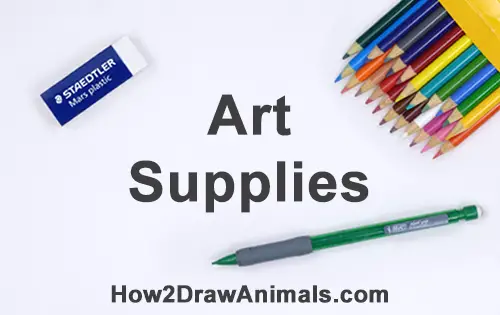 I am often asked about the supplies I use for my tutorials. The following is a detailed list of all the materials I use and recommend, along with reasons why I use those products. I've also provided Amazon affiliate links to the specific items that you can purchase.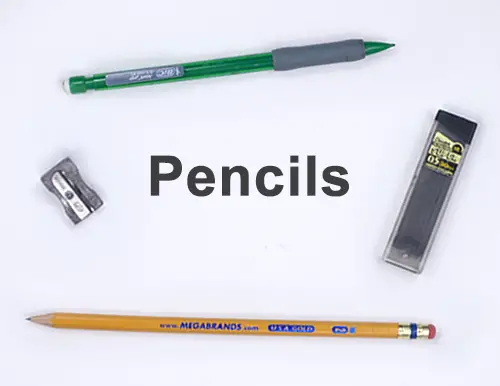 Pencils - I use a regular mechanical pencil to draw my tutorials. I did this to show that you don't really need expensive art supplies to start drawing. The pencil I use is a Bic MatiC grip mechanical pencil. These pencils are sold in a pack of different colors (I use the green one) and come pre-loaded with lead. Choose the size lead you feel comfortable with. I use 0.7 mm or 0.5 mm lead. When the leads are used up, I re-load the pencil with Paper Mate Mechanical Pencil Refills.
You may see in some of my earlier EasyDrawingTutorials videos that I used a regular #2 pencil, which are also good and inexpensive. I mainly use General's pencils. I use Dixon Ticonderoga pencils as well, but I've found that the graphite smears too easily. If you use regular pencils, you'll need a sharpener. I use an electric one and a manual one. Electric sharpeners are fast, but they also wear down a big part of the pencil you're sharpening. So I use the automatic one for inexpensive pencils and the manual sharpener for expensive ones.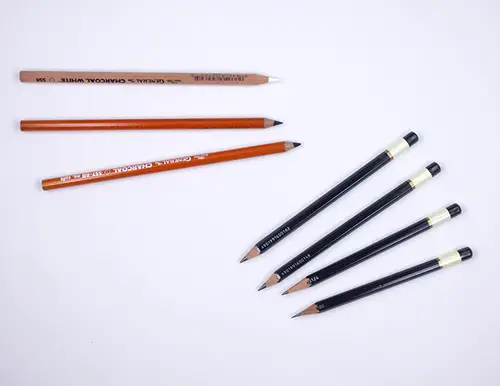 Other Pencils - If you want to shade and have a hard time doing it, you should consider purchasing pencils with a different graphite grades. These pencils are great for shading because a specific grade will only get so dark. For example a pencil with a grade of 4H has graphite that is very hard and will therefore shade very lightly. No matter how hard you push, a 4H pencil will always shade with a very light value. Conversely, a pencil with a grade of 4B has a very soft graphite and will shade very dark.
The HARD graphite grades (the ones that will shade lightly) are: 2H, 3H, 4H, etc. The higher you go, the lighter they will be. The SOFT graphite grades (the ones that will shade dark) are: 2B, 3B, 4B, etc. The higher you go, the darker they will be. Pencils with a grade of H, F, or HB (without a number) will have a medium value. Pencils of different grades come in sets, and then you can buy them individually as you use them up. I also use charcoal pencils, which are fun to use for black and white pieces. Try them!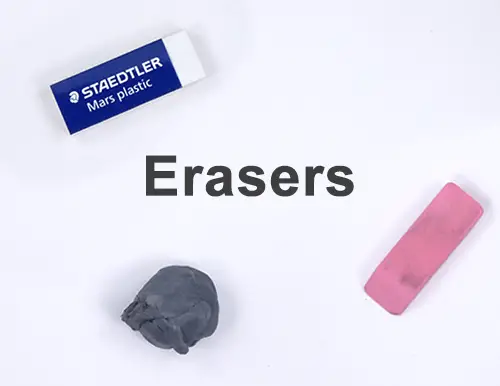 Erasers - Erasers can sometimes smear, bend and even tear your paper, so you want to get a good one. I mainly use Staedtler erasers. They erase cleanly without smudges. Pink erasers are somewhat good, but they tend to not erase as well. In my personal projects I also use kneaded erasers. I highly recommend you get one if you're serious about drawing. Kneaded erasers are a rubber-like pliable eraser that can be molded for precision erasing. It leaves no residue because graphite sticks to it, and they last a really long time!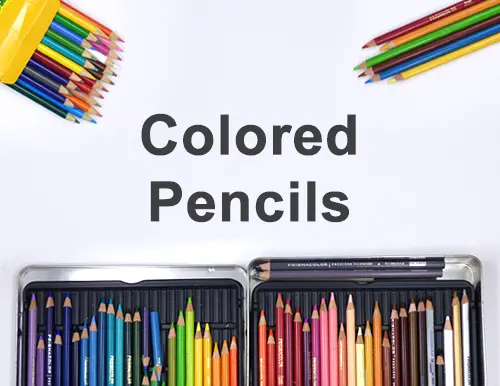 Colored Pencils - If I'm drawing simple cartoons or sketches, I use Crayola colored pencils. They're pretty good for the price and get the job done. They come in sets of different counts. The 50 count set is inexpensive, and you'll have every color available. However, if I'm drawing a more detailed and time-consuming art piece, I use PrismaColor colored pencils. They're more expensive but well worth the money. They also come in sets of different counts.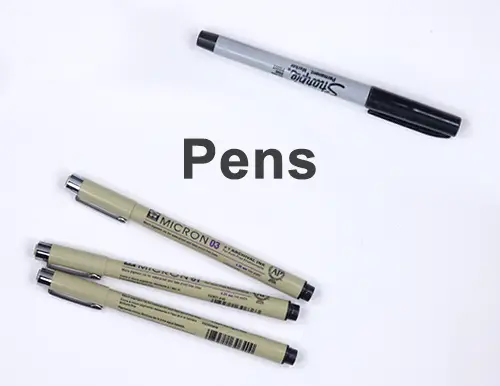 Pens - If I'm drawing cartoons or quick sketches, I use a regular Sharpie pen or marker. For more intricate pieces, I use Micron pens, which are better quality. Micron pens are also produced with a variety of tip thicknesses. So if you're drawing something that requires fine detail, you should use a #005 Micron pen, which creates a line with a thickness of 0.20 mm. If you want a thicker line or to cover a large area, then you should use a #08 pen, which creates a 0.50 mm-thick line. Micron pens are a lot better and not that expensive, but if you just want to doodle, a fine-point Sharpie marker will do.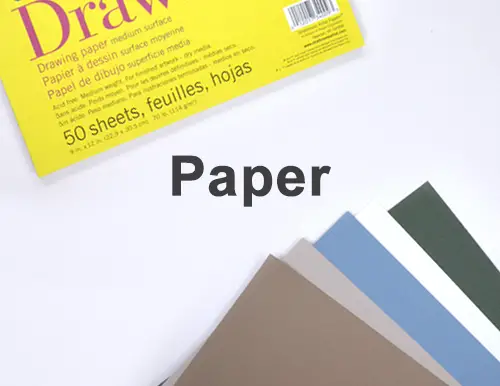 Paper - When it comes to paper, I usually use regular printer paper. It's cheap, and you get a lot of sheets, so they last a long time. Be careful what you buy because some printer paper is too flimsy, or too dull, or too rough, etc. I usually use Xerox Premium Multipurpose Paper. It has proper thickness, and it's nice and bright. You may also want to purchase a portable sketch pad to keep all your drawings in one place and reference them when you need to. I use Strathmore drawing pads, both the 300 series (yellow cover) and the 400 series (brown cover). If you want to create more detailed art pieces like the special drawings I do, purchase Canson paper. This is high-quality paper that works well with different media, and it comes in a variety of colors!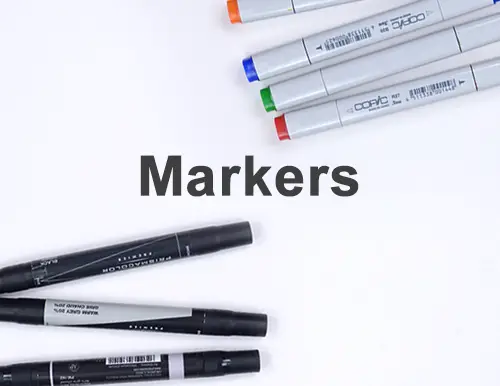 Markers - I've used markers only once in my videos (The Rocket Raccoon Portrait), but I use them all the time in my personal work and will use them in future videos. I use cool, warm and neutral gray Prismacolor markers with different percentages of value. For example, a marker that is 90% black will be darker than one that is 20% black. These are useful to create a base for your drawings. I also use Copic markers in my personal work but have yet to use them in my videos. These markers are quite expensive but well worth the money. I plan to make videos using Copic markers very soon, so stay tooned!
So, that's mainly what I use in my drawings! Anyone can begin learning to draw with just a pencil and piece of scrap paper, but if you want to get more serious about drawing, these products will help you create more accurate, intricate and artistic drawings!