Page 1 of 4

Use the video and step-by-step drawing instructions below to learn how to draw a Minion from Despicable Me. A new cartoon drawing tutorial is uploaded every week, so stay tooned!
Intro: Minions look very similar to each other, but there are subtle differences between them like height, hair, number of eyes, etc. This tutorial is modeled after the basic look of Mark and Dave, who are very standard-looking Minions. You can make changes as explained in certain steps to to draw your favorite Minion.
Start off with a pencil sketch. In the beginning stages, don't press down too hard. Use light, smooth strokes for sketching.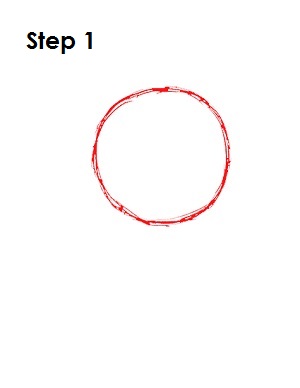 Step 1: Start with a circle at the top half of the page. It doesn't have to be perfect. It's just a guide for the Minion's head. If you want a wider-looking Minion like Josh, draw a wider circle or an oval instead.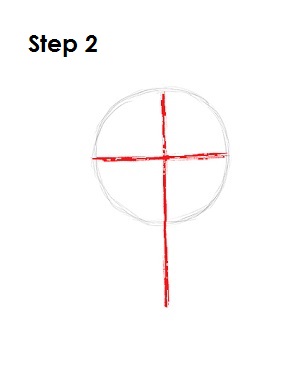 Step 2: Next, draw two intersecting lines across the circle, one vertical and one horizontal. The bottom part of the vertical line should stick out of the circle. The length of the vertical line will determine the height of the Minion. If you want a taller Minion like Tim, draw the line longer. The end result will look like the crosshairs on a scope. These construction lines will help you place the Minion's facial features later on.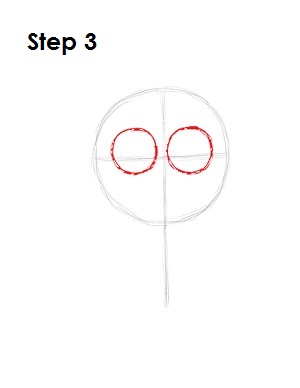 Step 3: Draw two small circles on top of the horizontal line, one on either side of the vertical line. These will be guides for the Minion's eyes. If you want to draw a one-eyed Minion like Stuart, simply draw a bigger circle in the middle.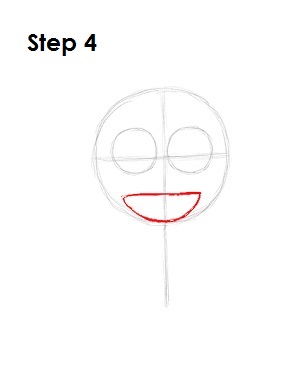 Step 4: Under the eyes, draw a shape similar to the letter D on its side as a guide for the Minion's mouth. Use the bottom of the main circle to help you place the guide for the mouth.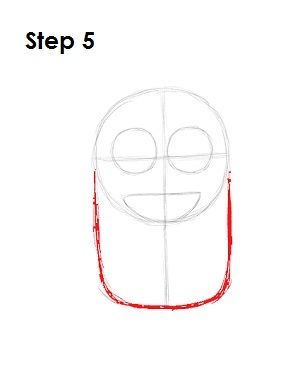 Step 5: Under the head, draw a big U shape as a guide for the Minion's body. The ends of the U touch the ends of the horizontal construction line.