Page 3 of 4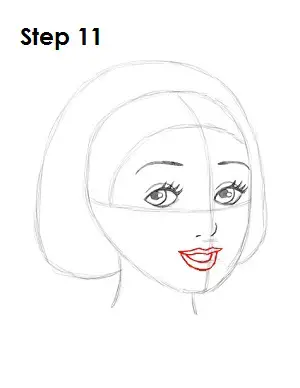 Step 11: Draw Snow White's lips below her nose where the lowest horizontal construction line is. The upper lip is a wavy shape with pointy ends, and her lower lip is comprised of two curved lines that are both similar to a wide letter U.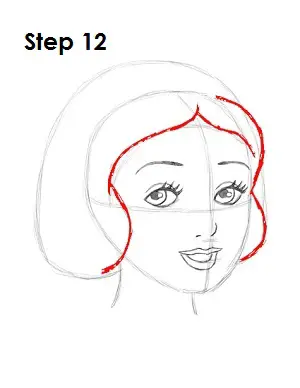 Step 12: Snow White's hair is a bit tricky, so the instructions for drawing it is split into two parts. Use the initial lines as guides to draw the top of her hair first. Split it up on top and have the right side bend in toward her face a little.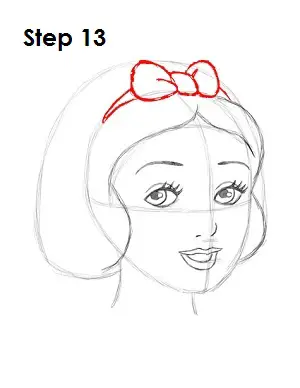 Step 13: Before you finish drawing her hair, draw in Snow White's bow. It consists of a series of curved lines above her head. Use the image as reference if you need more help.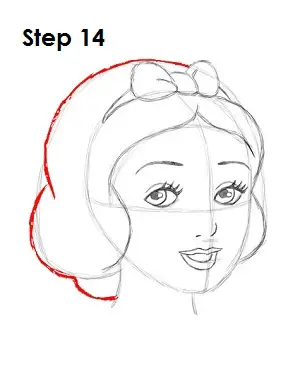 Step 14: Finish the rest of Snow White's hair by darkening the left side. Have it curve in more near the horizontal construction line and add an extra curve at the bottom.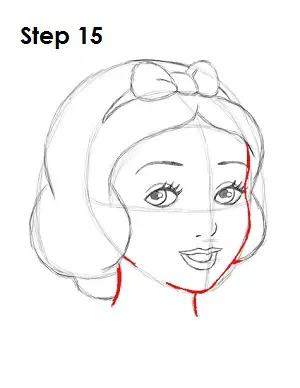 Step 15: Use the original egg shape to draw the rest of Snow White's face. Notice how the line dips in toward her eye to create her cheek. Darken in the lines that make up her neck too.