Page 3 of 4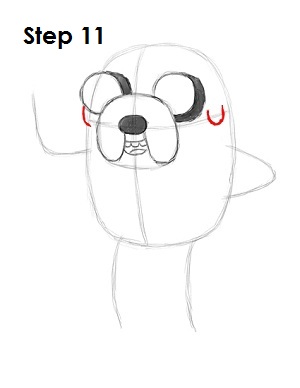 Step 11: Jake's ears are curved lines. The ear on the right side resembles the letter U, while the ear on the left is just a half letter U. Draw the ears on either side of Jake's head at the end of the horizontal construction line.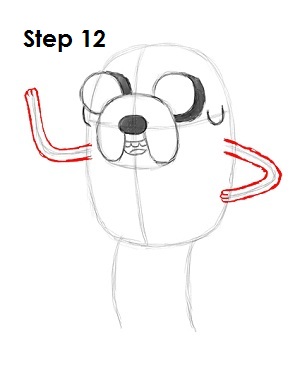 Step 12: Draw Jake's arms by thickening the guide lines. At the end of each arm, draw three small curves for Jake's paws.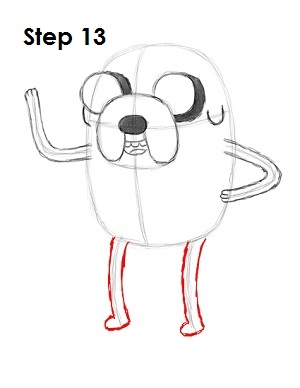 Step 13: Use the guides below Jake's body to draw the legs in the same way you drew his arms. At the end of each leg, draw a curve for Jake's feet.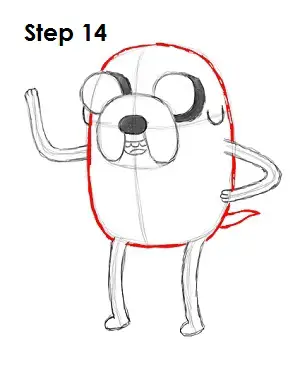 Step 14: Darken the main oval shape to draw Jake's body. On the lower left side of the body, draw two curved lines that come to a point for his tail.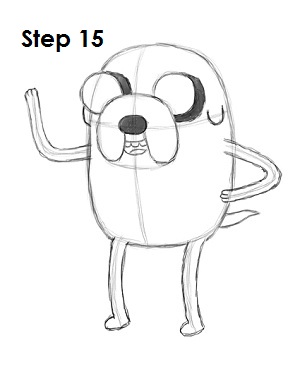 Step 15: That's it! You now have a nice sketch of Jake the dog from Cartoon Network's Adventure Time. You can stop at this quick drawing for a rough, sketchy look or go for a more finished look by continuing to the next step.