Page 4 of 5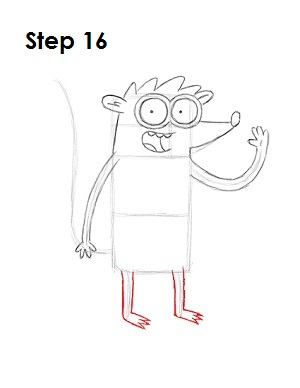 Step 16: Use the lines at the bottom to draw Rigby's legs the same way as you drew his arms. Follow the path of the lines and make the legs thicker. Draw the feet and three toes at the end using pointy lines.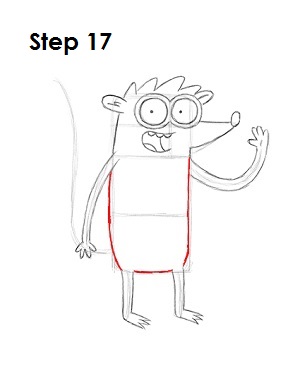 Step 17: Use the initial rectangle shape as a guide to draw Rigby's body. Make the sides bulge out a bit more for a curvier look.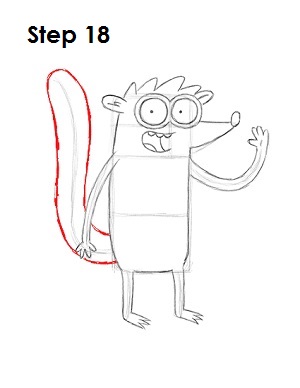 Step 18: Use the line on the left side as a guide to draw Rigby's raccoon tail. Follow the basic path of the line and make the shape thicker and round at the top.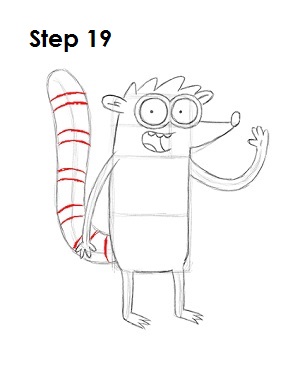 Step 19: Draw a series of lines inside the tail for Rigby's striped raccoon look.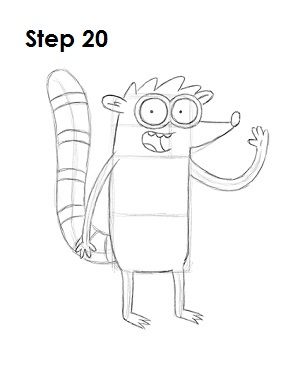 Step 20: That's it! You now have a nice sketch of a Rigby the raccoon from Cartoon Network's Regular Show. You can stop at this quick drawing for a rough, sketchy look, or continue to the step below to go for a more finished look.