Page 3 of 4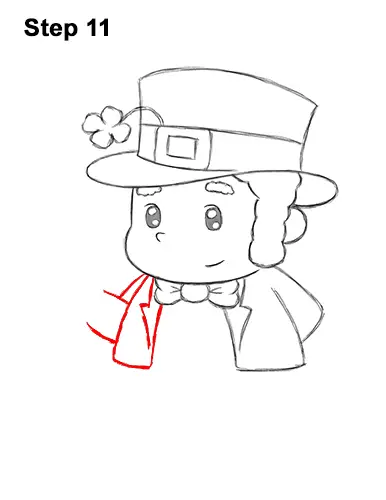 Step 11: To the left, draw the other side of the coat the same way but make the shape thinner. Farther to the left, draw the leprechaun's angled arm using a couple of sloping lines.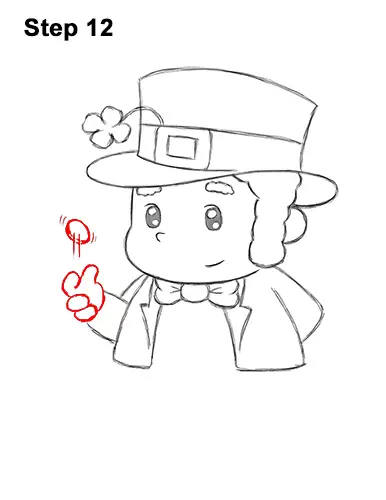 Step 12: Above the coat sleeve, draw a small arc for the thumb. To the left of that, draw another arc for the index finger. Below that, draw a couple of small ovals for the leprechaun's other folded fingers. Close off the shape of the hand at the bottom using a curved line. Above the hand, draw an oval for the leprechaun's gold coin that he's flipping. Add a few short, curved lines around the coin to emphasize its movement.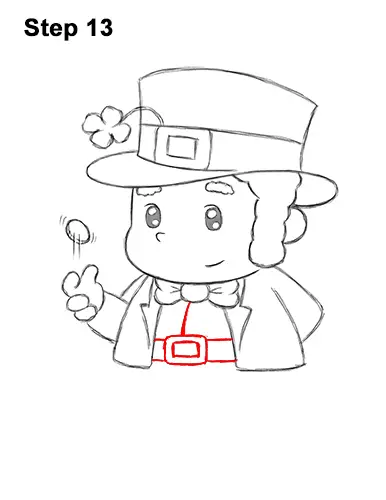 Step 13: Draw a couple horizontal lines between the coat for the belt. Add a couple of small rectangles inside the leprechaun's belt for the buckle. Draw a line above the belt for the shirt.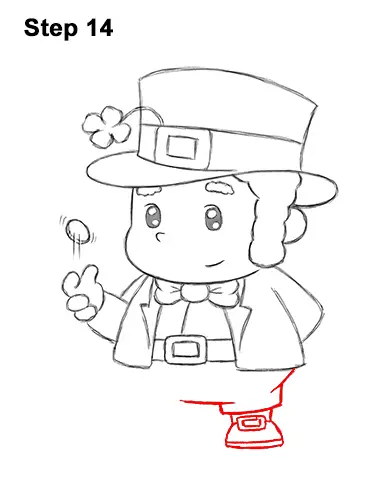 Step 14: On the lower, right side of the coat, draw the first part of the leprechaun's shorts using a couple of curved lines. The cuff of the shorts should be similar to the bottom part of a square. The lines on the sides are for the torso. Below the shorts, draw a couple of small rectangles for the shoe buckle. Below the buckle, draw a wide, trapezoid-like shape for the shoe.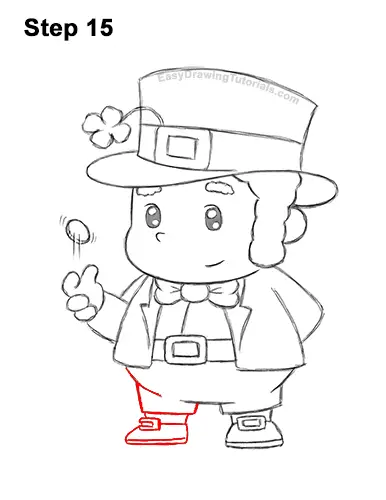 Step 15: Draw the left side of the shorts the same way. Use a square-like shape for the cuff. This foot will be pointing left, so draw the rectangles for the shoe buckle near the left edge. The shape of the leprechaun's foot should be similar to a triangle pointing to the left.