Page 2 of 4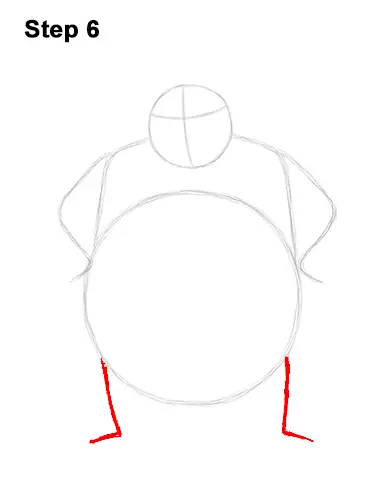 Step 6: On the lower, left side, draw a vertical line that bends a bit at the bottom as a guide for the first leg of this Nightmare Before Christmas character. On the right side, draw a similar line as a guide for the other leg. This line should bend to the right at the bottom.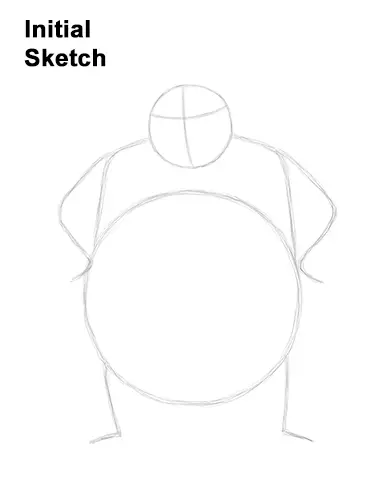 That's it for the guides! For the next steps, use darker lines for a more defined drawing.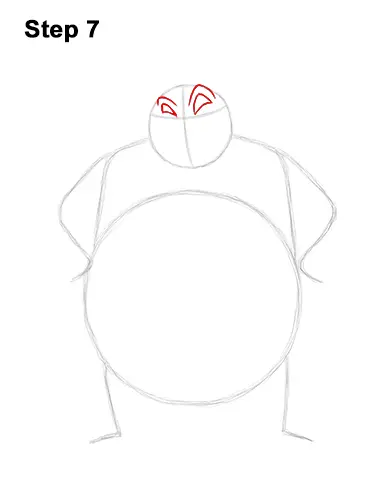 Step 7: Inside Oogie Boogie's head, draw two small arcs with lines underneath for his eyes. Sketch lightly at first to get the shapes right. Use the initial lines as guides for the eyes' placement. The inner corners of the eyes should be longer than the outer corners. The eye on the left should be smaller. Above each eye draw another arc for Oogie Boogie's thick brows. Keep the brows inside the shape of the initial circle.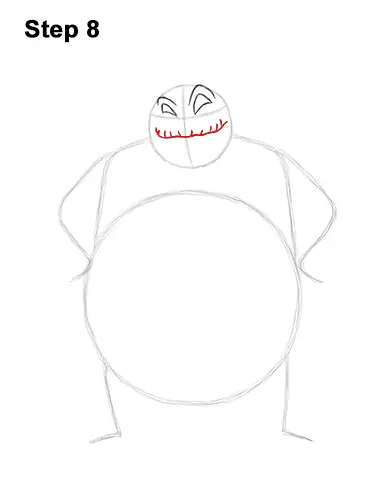 Step 8: Below the eyes, draw a long, curved, horizontal line for the top part of the mouth. Pay attention to the distance from the eyes. Sketch lightly and only darken the line when you get the shape right. Draw a series of short lines along the top of the mouth for Oogie Boogie's stitches.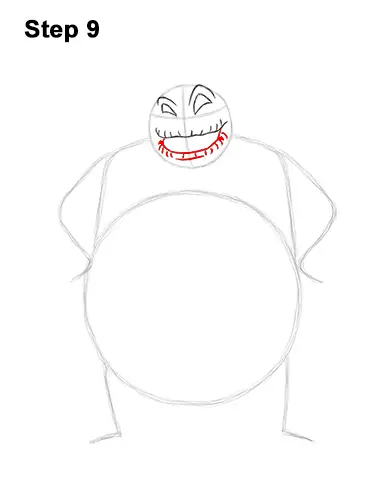 Step 9: Below the top line, make a small mark to indicate how big Oogie Boogie's open mouth will be. Now connect the mark to the top line using curved lines to form the bottom part of the open mouth. Oogie Boogie's mouth varies in size, so you can make yours bigger if you'd like. Draw a line below the mouth for the lower lip. Add a series of smaller lines along the edge for stitches.