Page 3 of 4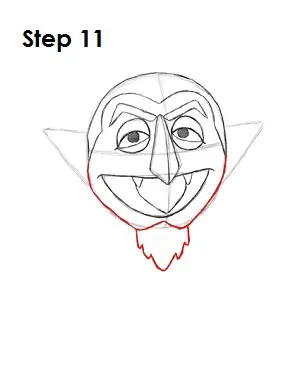 Step 11: Draw in the bottom of The Count's head by following the original circle shape, but curve the lines up a little near his chin to make the top of his beard. Draw the bottom of his beard with a series rounded spikes below his face.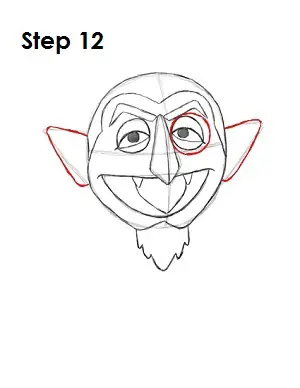 Step 12: Tighten the shapes of The Count's ears by making them more round. Draw in a circle that encompasses the right eye to represent his monocle.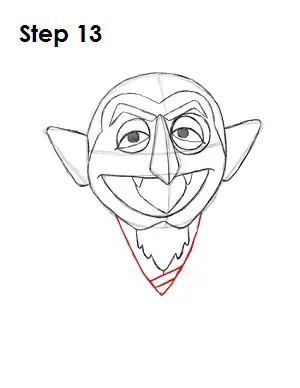 Step 13: To do the top part of The Count's tuxedo, draw in a shape that looks like a rounded letter V below his beard. Draw in a couple of lines inside the V shape to represent the sash he wears.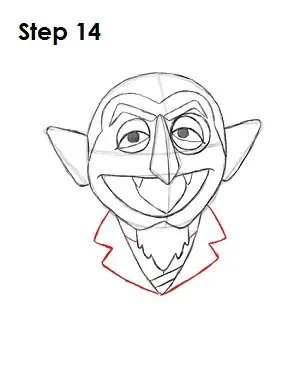 Step 14: Draw the collar for The Count's jacket with a zigzag line on either side of the V shape. Draw another couple of lines inside the V shape near his beard to make the collar of his shirt. The Count has a white bow, but his beard is blocking it.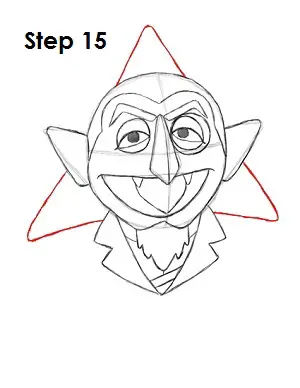 Step 15: Finish drawing The Count's outfit by drawing in the collar of his cape. Just draw in three rounded V shapes – one on top of his head and two on either side of his head below his ears.