Page 4 of 6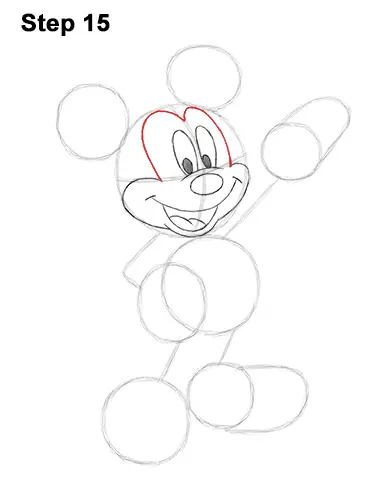 Step 15: Add another curved line around the eyes for the rest of the mask around Mickey Mouse's face. This line should surround the eyes and form sort of a widow's peak at the top. The top part of the arcs should touch the top edge of the main circle. This line should connect to the cheek lines on the sides and form peaks there too.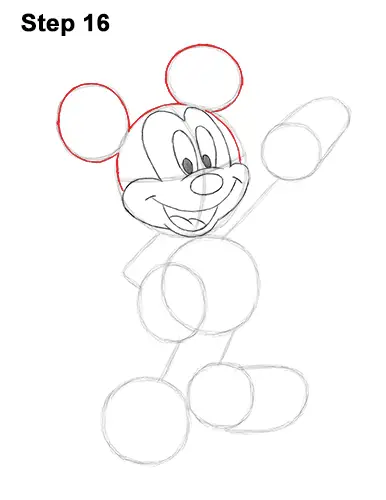 Step 16: Use the remaining lines as guides to draw the rest of Mickey Mouse's head. Simply darken the outer edges of the guides at the top to create the shape of the head. If you think the ears you drew are too big or too small, fix them now.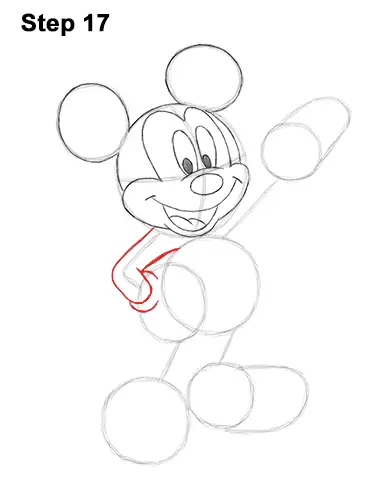 Step 17: Use the angled line on the left side as a guide to draw Mickey Mouse's arm. Follow the path of the guide as you draw the arm around it. Curve the shape of the arm as you follow the guide to create the elbow. Keep the lines close to the guide so that the arm is skinny. At the bottom of the arm, draw a curved, donut-like line for the top part of the glove.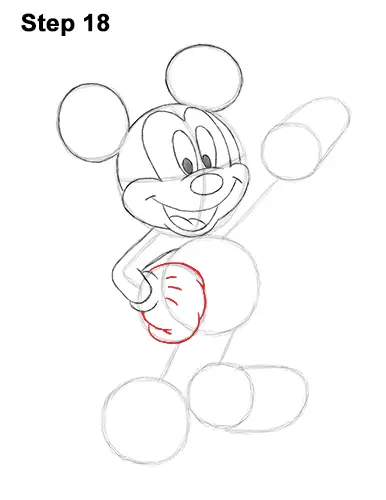 Step 18: Use the oval underneath as a guide to draw the fist. Darken the oval but add an extra curved line at the bottom for the folded finger. Add a couple of curved lines on the right for the knuckles and a few more inside Mickey's glove for extra detail.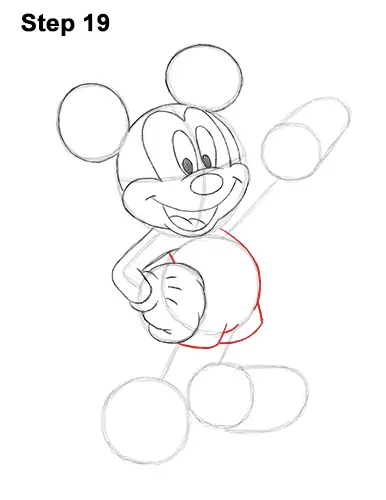 Step 19: Darken the right side of the circle under the head for the first part of Mickey Mouse's body. Add a small line above the fist for the visible portion of the left side of the body. Below the circle guide, draw a couple of square- like lines for the bottom part of the shorts. These angled lines should be right above the initial guides for the legs.