Page 5 of 6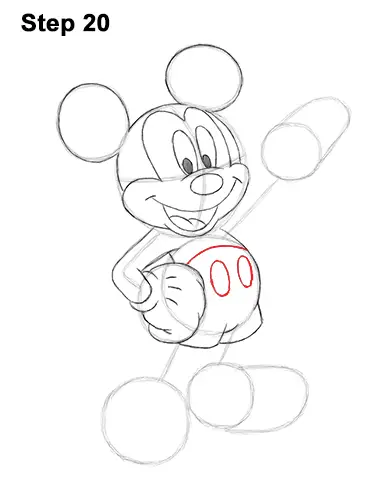 Step 20: Draw a long curved line across the body for the top part of the shorts. Mickey wears his shorts high up, so draw the line close to the top of the body. Draw two ovals for the buttons on his shorts. The oval on the right should be smaller because of the body's angle.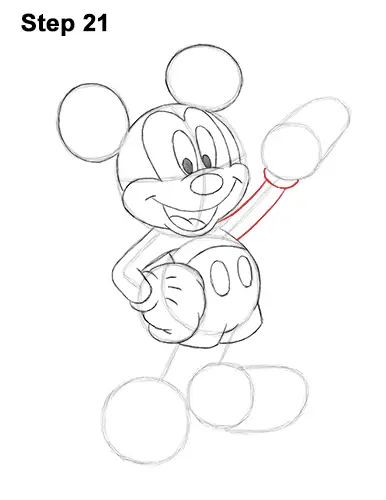 Step 21: Draw the shape of Mickey Mouse's other arm around the diagonal line on the right. Draw a curved line at the end of the arm for the glove's opening.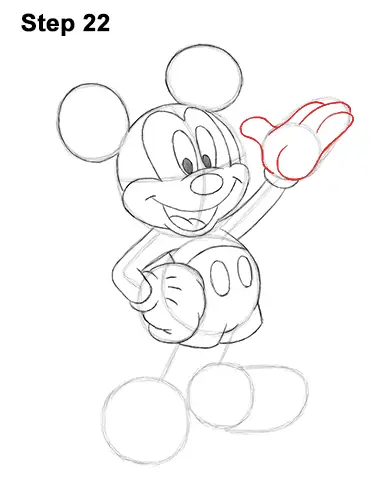 Step 22: Use the shapes above the arm as guides to draw Mickey Mouse's other hand. Darken the outer edge of the guides and add a curved line at the top for the first finger. Divide the initial arc at the top into three thinner arcs to create the fingers. Draw another arc on the left side of the guides for the thumb. Make the base of the thumb thinner. Add a curved line to the open palm at the bottom.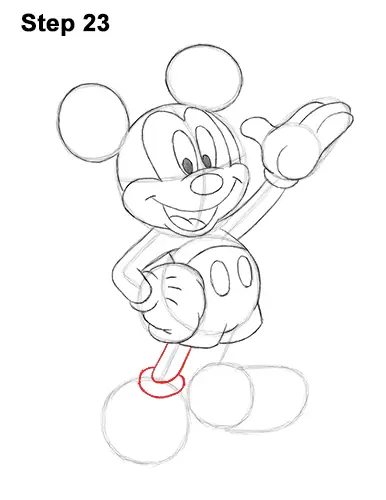 Step 23: Draw the shape of Mickey Mouse's first leg around the guide on the left side. Add a curved, donut-shaped line at the bottom for the shoe's opening.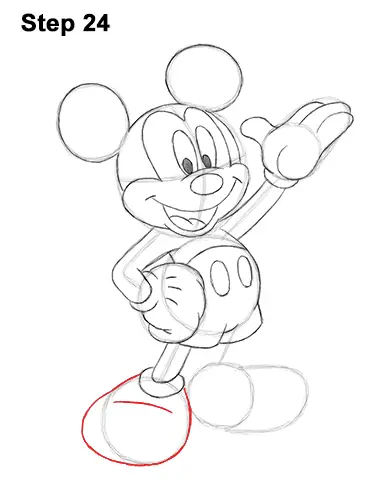 Step 24: Use the circle underneath as a guide to draw Mickey's first foot. Darken the path of the circle but make the left side wider. Add a curved line inside for a crease on the shoe.