Page 4 of 7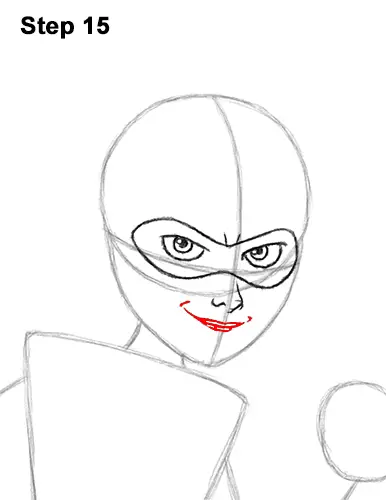 Step 15: Under the nose, draw a curved, horizontal line for the mouth. On the sides of the mouth, draw a short, curved line for the smile lines. Add the lips above and below the mouth. Elastigirl has thin lips, so draw them as curved lines close to the mouth.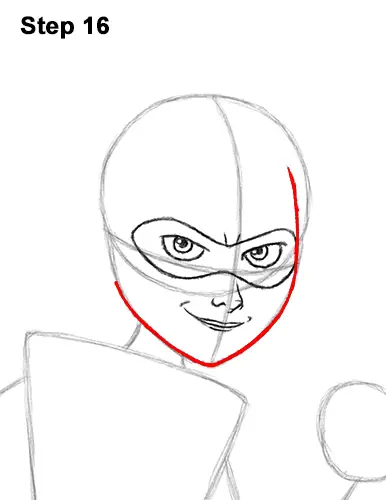 Step 16: Use the initial shapes as guides to draw the lower half of the head. Follow the basic path of the guides and darken the outer edges. Don't darken the top part of the head because that's where Elastigirl's hair will go.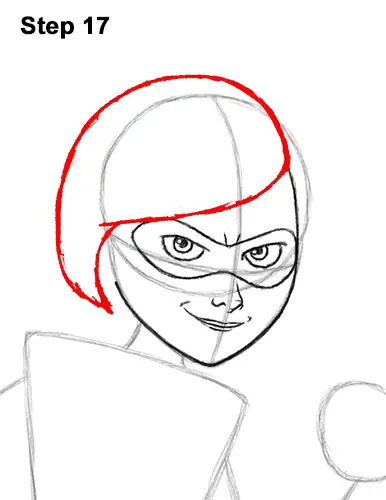 Step 17: Add the hair by first drawing a curved, sloping line right above the mask. The lower part of the hair on the left side should touch the top edge of the mask. On the left side, curve the line upward to indicate where the hair parts. Continue drawing the line to the left for the top part of the hair. Follow the curvature of the initial circle. Elastigirl's hair curves along the guides but is farther away. Add the inside section of the hair next to the face. Draw the jagged bottom edge of the hair and connect it to the outer section on the left.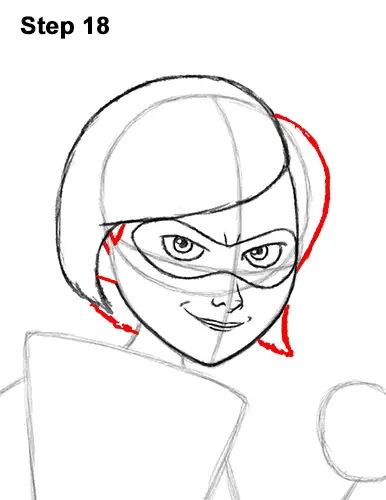 Step 18: On the top, right side, draw a curved line for the parted hair. Sketch lightly at first, and then darken the line when you get the shape right. Add a pointy line on the lower, right side for the tip of the hair. Draw a couple of curved lines on the left for the ear. Draw a jagged line on the left side of the neck for the lower edge of Elastigirl's hair.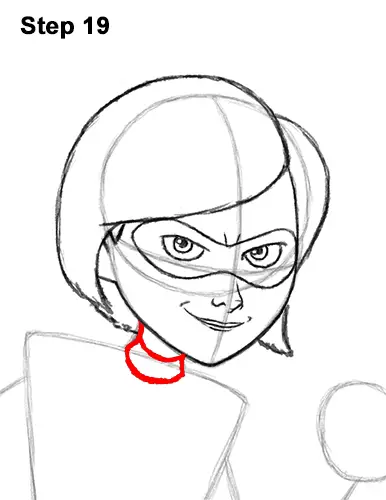 Step 19: Darken the lines under the head to create the neck. Draw a curved line at the bottom and in the middle of the neck for the top part of Elastigirl's super hero costume.