Page 4 of 6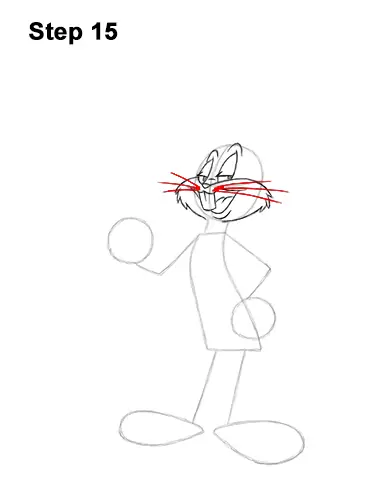 Step 15: Draw three long lines on either side of the top of the mouth for Bugs Bunny's whiskers. Don't overthink these lines. They don't have to be perfect. Just draw three quick strokes on either side.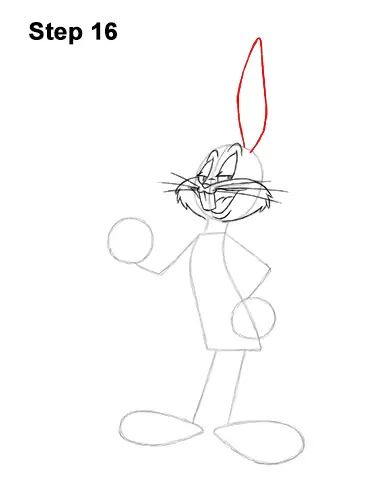 Step 16: Draw a long, curved line on the top, right side of the head for the first ear. Bugs Bunny's ears should be almost one and a half times the length of his head. Add another curved line on the left to complete the ear. The middle should be wider than the top and bottom.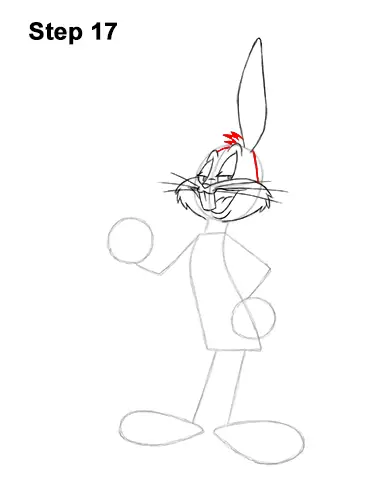 Step 17: Draw a short line from the ear to the cheek for the side of the head. At the top, draw a short line that connects the brows for the top of Bugs Bunny's head. Above the brow on the right, draw three short, curved, spike-like shapes for tufts of hair.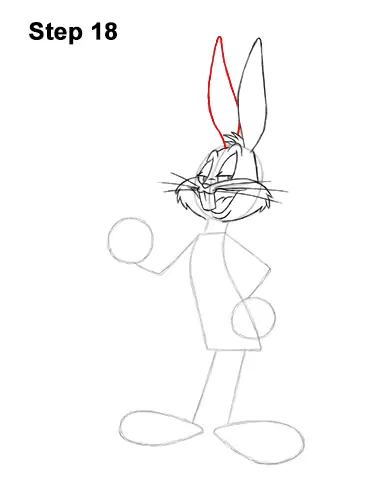 Step 18: To the left of Bugs Bunny's first ear, draw the second ear the same way. Use two long, curved lines to form the shape. Make the tip pointy and the middle part wide. Don't overlap the tufts of hair at the bottom.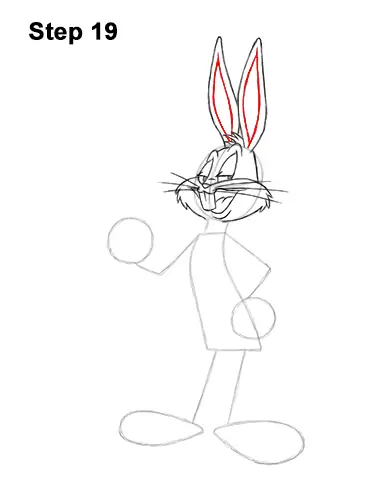 Step 19: Inside each of Bugs Bunny's ears, draw a shape that's similar to the ears for the ears' openings. Follow the path of the outer ears to draw the shape of the inner ears.