Page 5 of 5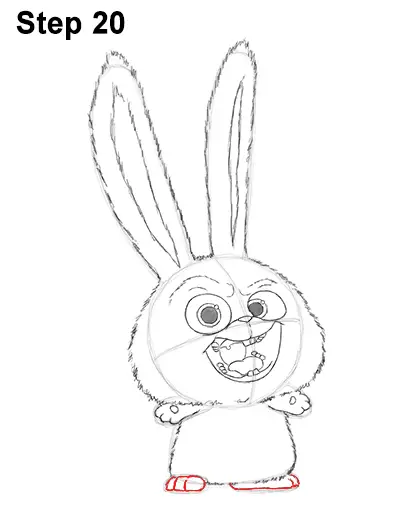 Step 20: Darken the shapes under the body to create Snowball's feet. Add smaller lines to separate the individual toes. The foot on the right is facing to the right , so it should be longer and only two toes should be visible.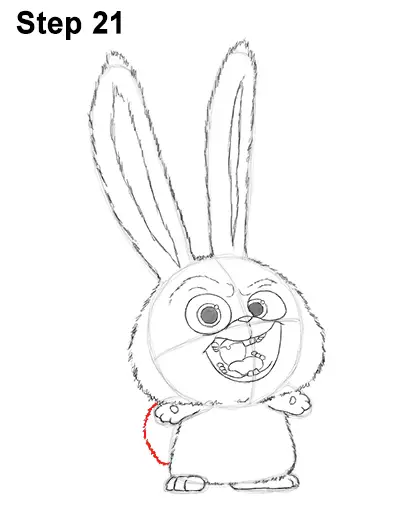 Step 21: Draw a curved line that's made up of quick, short strokes on the left side of the body for Snowball's puffy tail peeking out from behind.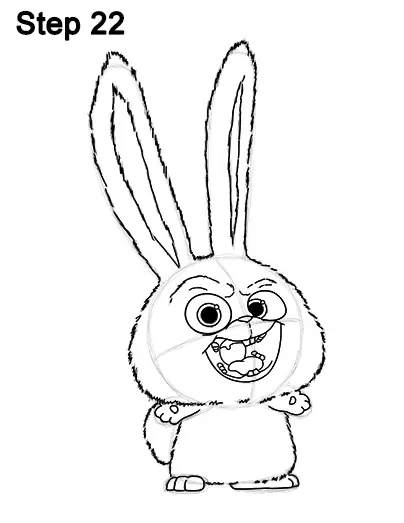 Step 22: For a more finished look, carefully go over the final sketch lines with a pen or marker.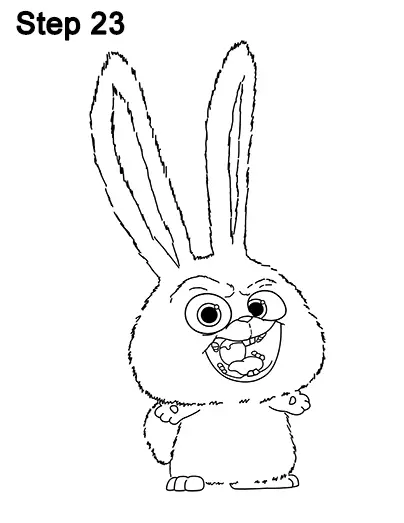 Step 23: After inking, get rid of every pencil mark with an eraser for a cleaner drawing.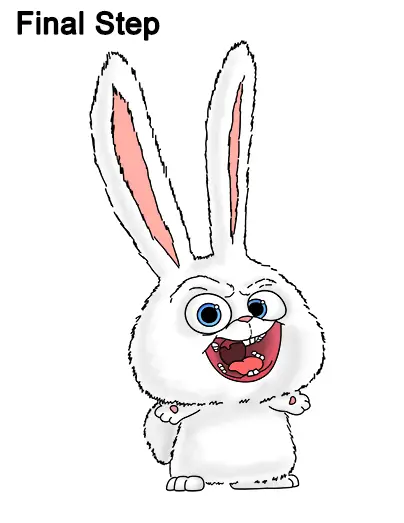 Final Step: Color your drawing Snowball, the bunny from The Secret Life of Pets, using color pencils, markers or even crayons! Use pink for the inside of the ears, the nose and the tongue. Use blue for the eyes. Use brown for the throat and inside of the mouth. Add it lightly at first, then build up to the level of color you want. Use red right on top of the brown for the rest of the inside of the mouth. Add some pink too. Use pink on the palm pads as well.
Use gray throughout Snowball's body to give your drawing more dimension and volume. As you add the gray, use long strokes that imitate the texture of the fur. Don't overdo it with the gray. Use it lightly, only to emphasize the shapes. You can also skip the gray entirely.
Thanks for visiting! Subscribe to the EasyDrawingTutorials YouTube Channel for a new tutorial every Sunday.

To learn how to draw animals, visit How2DrawAnimals.com.
RELATED TUTORIALS