Page 3 of 6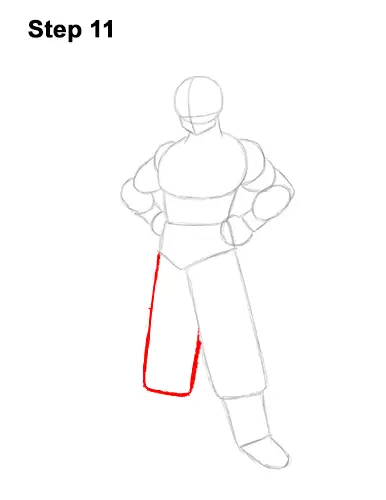 Step 11: On the left side, draw another rectangular shape as a guide for Goku's other pant leg. The top part of this pant leg should be slightly hidden behind the first pant leg.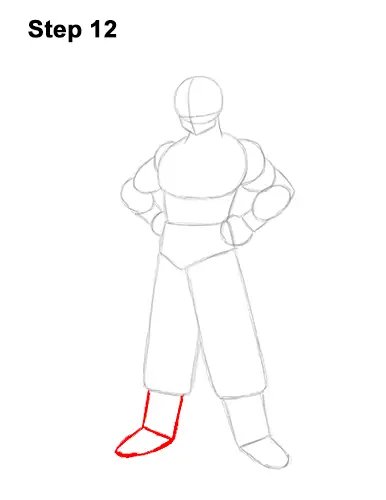 Step 12: At the bottom, draw a shape that's similar to the shape on the right as a guide for Goku's other boot. The top half should be similar to a rectangle, and the bottom half should be similar to the letter U pointing to the left.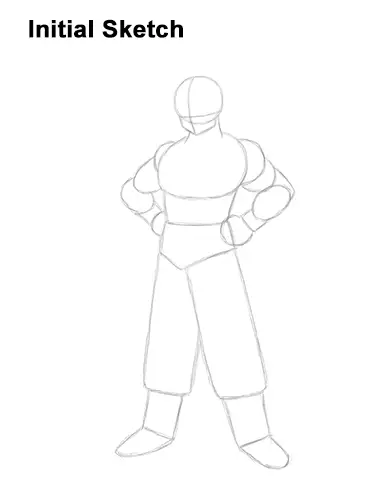 That's it for the guides you need to draw Goku from Dragon Ball Z! For the next steps, use darker lines for a more defined Goku drawing.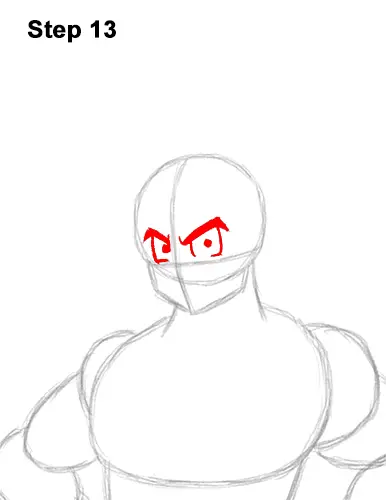 Step 13: Draw Goku's eyebrows and eyes inside the head and use the initial construction lines as guides for the size and position. The eyebrows should be similar to thick check marks. Place them high above the horizontal construction line and on either side of the vertical construction line. Between the eyebrows and the horizontal construction line, draw two square-like shapes for this Dragon Ball Z character's eyes. Inside each eye, draw a small dot for the pupils.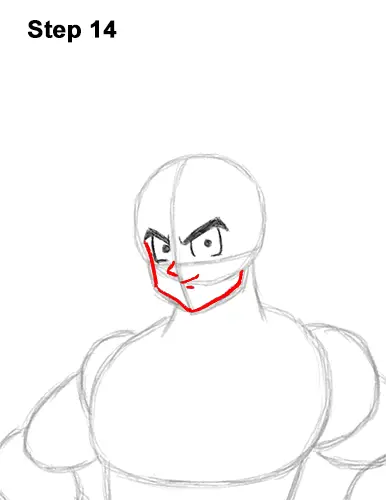 Step 14: Darken the guide for the jaw and chin but make the line a bit more angular. Below the eye on the left, draw a small line that's similar to a less-than sign (<) for Goku's nose. Below the nose, draw two small horizontal lines for the mouth.